Back to list
A Visit to Shagaya Renewable Energy Project
Published on: Nov 27, 2019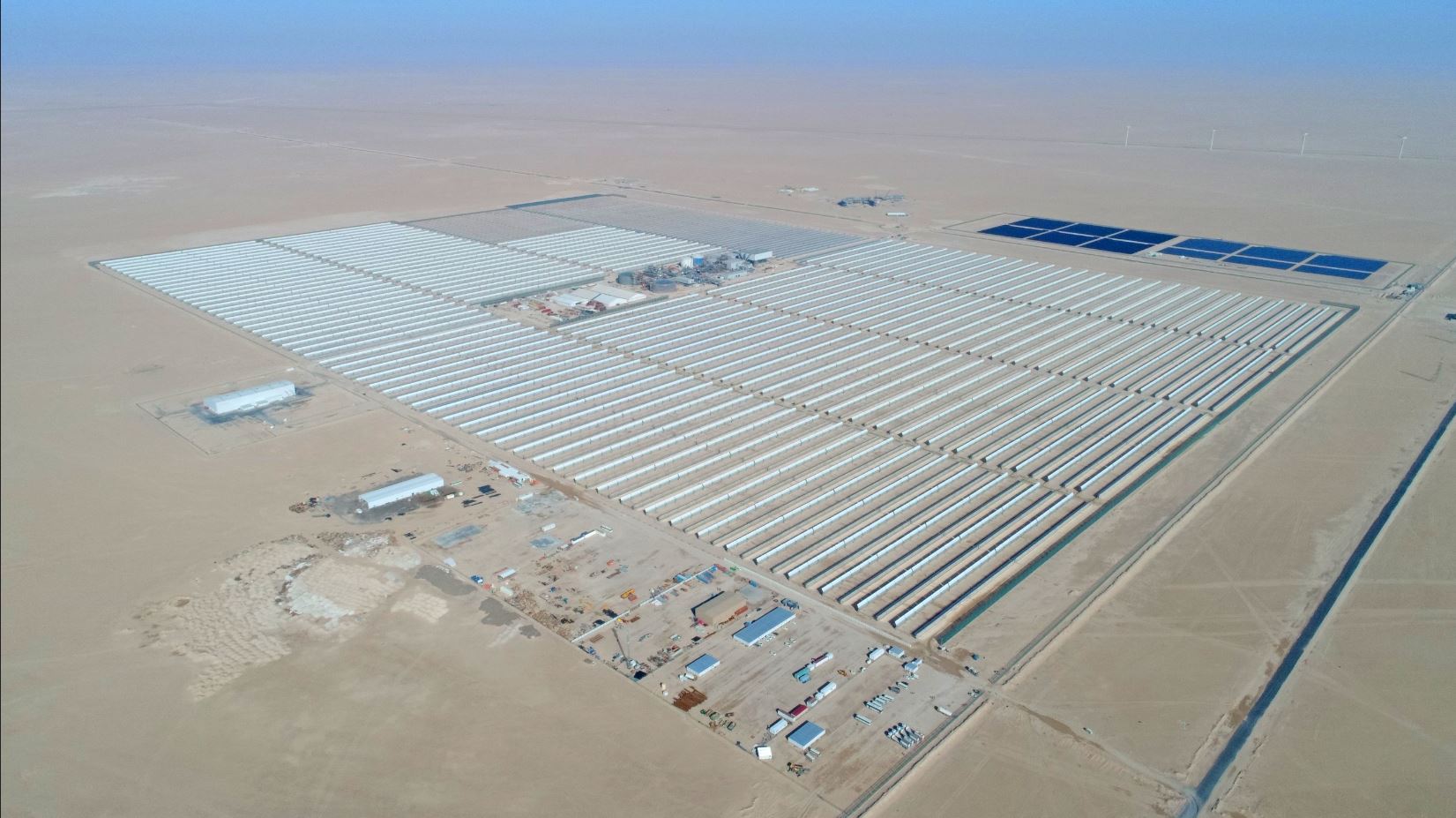 Due to the economic and environmental importance of the Al-Shagaya Complex for Renewable Energy, representatives of the State Audit Bureau of Kuwait, and their counterparts from the Kingdom of Morocco, visited the project site in Al-Salmi area. KISR's team briefed the two parties about the unique and distinctive experiences gained from the project, starting from the construction stage to the stage of connecting Shagaya Station with the national electricity grid.
During the first phase, the project included three stations at the complex, namely a 50 MW thermal solar power plant, a 10 MW wind power plant, and a 10 MW photovoltaic plant, with a total annual production capacity of 244 GWh, sufficient to supply approximately 2,000 medium-sized housing units. The complex is designed to be a unique plant at the global level. It includes a mixture of renewable energy techniques, huge thermal energy tanks that operate for 10 hours, to obtain the maximum possible efficiency in producing electricity for each cubic meter at the Kuwaiti deserts.
Dr. Samira Ahmed A. S. Omar, KISR's Director General, has explained that there are other projects to be accomplished. They will contribute to achieving the targeted percentage of the production of energy from renewable resources. One of these projects is the second phase of Shagaya Project, known as the Al-Dibdibah Solar Energy project, with a capacity of 1500 MW. This project will provide the oil sector with 15% of its need. In addition to the third phase of the project that will provide an additional capacity of 1500 MW, which will be developed by the Kuwait Authority for Partnership Projects.
Back to list